CONSULTATION SERVICES
For most people, home building, renovating, decorating or improvement is unfamiliar ground (outside of TV shows...). Having a plan before you begin, working within your budget, understanding time requirements and anticipating the unexpected will help to keep you in control. There is no way to know what you don't know, even if you've built a house, renovated or decorated before, since products and technologies are changing so quickly. Even WE discover new possibilities every day! We'd love to share our knowlege with you and open your mind to possibilities you may have been unaware even existed! We also aim to help save you from costly mistakes.
COORDINATING BUILD-DESIGN SELECTIONS
Architectural drawings are great and necessary, but they don't tell you what your space will look like finished. They don't pick your flooring, countertops, lighting, paint colors and coordinate them for you. Most contractors take great pride in their work and really do want to give you the best end product for an agreed price, as long as you pick from the choices they provide you. But clear communication is essential for you to get the end result you desire. While quite simple, most people skip this crucial planning step, making a lot of unneccessary purchases or re-attempts. Many people settle for selections offered because they don't know what other choices they actually had available to them! Some people just decide to repay or refinish something later because they are momentarily overwhelmed. Obviously, clients live to tell their horror stories, but most challenges and expenses could have been avoided if you had just known exactly what you wanted well in advance, and how to communicate it.
VISUALIZING THE FINISHED PROJECT IN ADVANCE
Our goal is simply to be hired for "the little stuff" - PAINT, TRIM, and REFINISHING - the design and decor details. We are the aestheticians of home improvement, not plastic surgeons. You will still need to hire other professionals if your project requires major demolition or construction, plumbing or electrical, or moving any load-bearing walls. Just as a cake decorator can't add icing without a cake, at DuFaux Designs, we are finish specialists who want to help you get to the point where you actually have the cake in hand, and are ready for our decorative expertise! We encourage you to call us first, not because we are control freaks or busy-bodies, but because we can't start our projects until they have completed theirs properly, on time and within budget! We know what to watch for, what should be expected, how to translate contractor lingo, and help you clearly communicate your wishes to ensure that the project gets done right the first time so we can then get in and make it amazing!!! (Hand-drawn or computer renderings available.)
ASSISTANCE WITH COLOR COORDINATION
The finishing touches are most often the afterthought. The details are what can make or break the overall presentation of your home or office, and that was a frustrating spot for us to be caught in. All too often we found that by the time we were called in to help, clients were frustrated, disappointed, confused, overwhelmed and just plain tired of the home improvement or building process. Even worse, relationships between homeowners themselves were strained, affecting all parts of their marriages and families. In 2000, we decided to intervene by adding affordable pre-project consultation services. When our clients were asked why they didn't call for help sooner, they gave only one of two answers: "I didn't know who to call." or "I was embarrassed to admit that I needed help." You're not alone, and now you DO know who to call.
COST ESTIMATING & BUDGET MANAGEMENT
You will best enjoy your experience when you remain in control of your project. Now, we know there are no guarantees that projects (large or small) will go exactly as planned or expected. But with nearly 15 years of experience, we are able and willing to help educate you before you start calling in the vendors. We are able to be unbiased because we are independent, having no ties to particular builders, manufacturers or stores. We can discuss all of the options and possibilities (that we know of) with no restraints or boundaries, in advance, so you can clearly communicate your wishes, minimize any surprises, control your costs, make selections you will be proud of for years to come.
STAGING & PRE-SALE CONSULTATIONS
In short, we care. We get excited with you, and protective of you, not just in this home, but in your next home, your second home, your children's home... We treat each client like a friend or family member because we wish to form lifelong relations and gain your referrals that keep us in business - so you will want to help us help others with the same peace of mind and pride in ownership that we have given you. We know that you want the best end result for your investment, big or small. We know that you want a friend in the business to have your back...and we're here to help with enthusiasm, vision, expertise, professionalism, creativity and superior results.
DESIGNER-QUALITY FINISH OPTIONS
(Current trends vs. YOUR style...which do you prefer?)
Once you have a clearly defined plan in hand, you will be able to move forward confidently, maintain great contractor relations, and the job should go smoothly. As always, we will be as involved or uninvoled as you ask us to be. When its time to get started on those finishing details, we hope we will have earned your respect, and your business. Never be afraid to ask for help, advice, or a referral - it's YOUR money, your project, and your memories. And never be afraid to DREAM BIGGER.
"-Every budget deserves great style - Contact us today."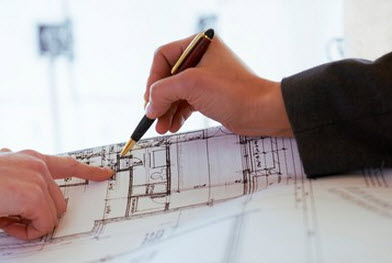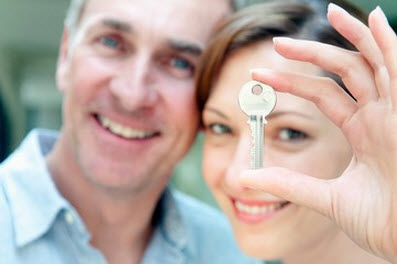 Chalkboard Finish
DuFaux Designs Trending Finishes